This article first appeared on 100 Nights of Summer, our mini-website dedicated to European festival travel.  
If you're making the sojourn to Europe this summer for a music festival adventure, it's worth checking out Eurail Pass options to see if it fits in your travel plans. For an upfront price, the Eurail Pass gives a variety of access to the European rail system, along with some nifty perks like free ferry rides and museum discounts.
Like the modern day music festival, the Eurail Pass has evolved over the years with a style for everyone. From a one-week excursion to a full blown 100 Nights of Summer tour, the Eurail Pass comes in lots of flavors. Below, we're going to run through some festival trip samplers to see which pass is best for you.
Trip Tip: Festies that are 27 years and younger get a discount on passes!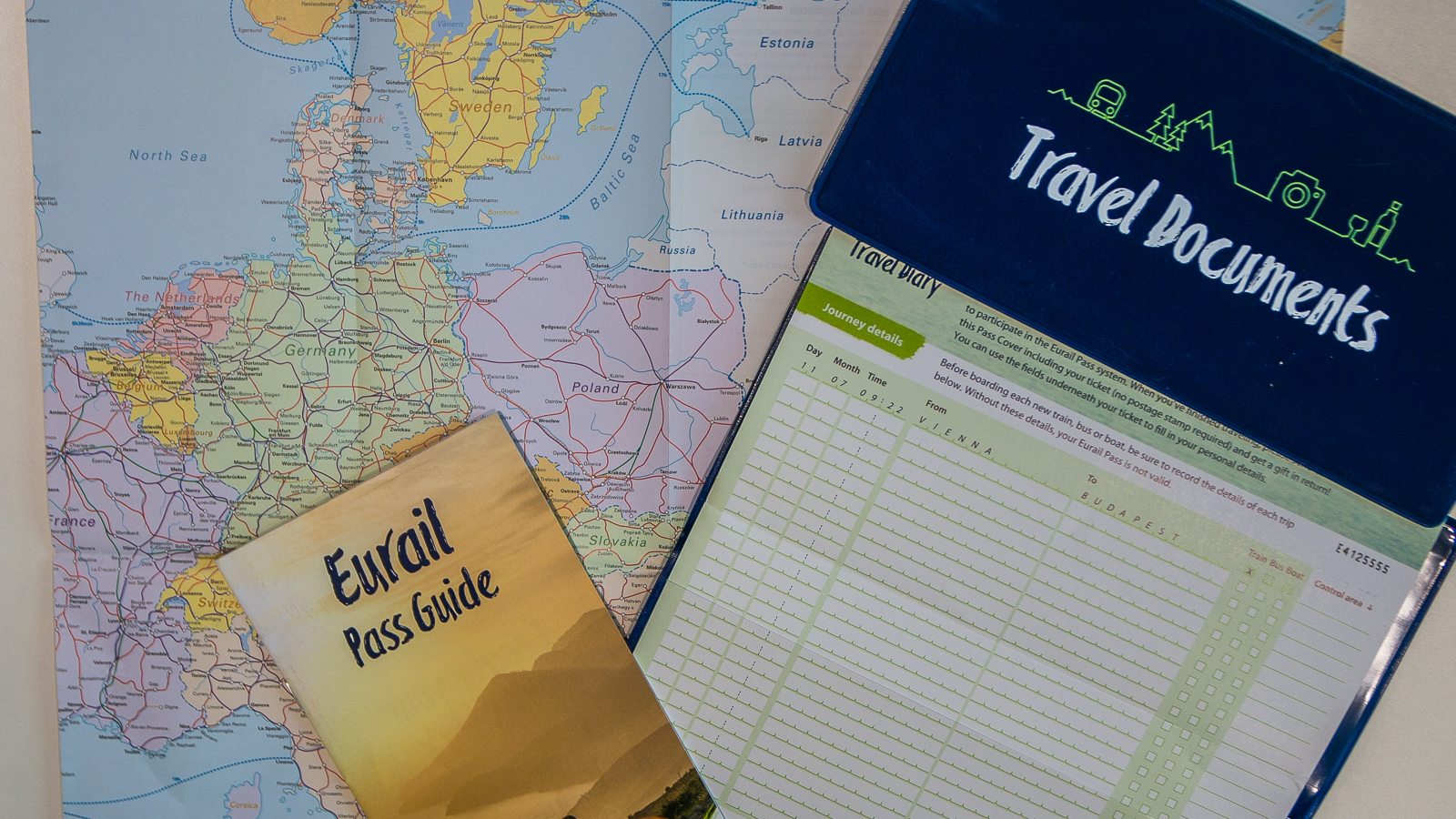 The Bucket List (10 Days)
You've been dreaming about going to this dream festival your entire life and are finally pulling the trigger. But why limit yourself to the weekend? Turn your festival adventure into a full blown trip by saving up a few extra days on either end of the music.
Check Out…
The Eurail One Country Pass. Train tickets, especially in Western Europe, can be surprisingly expensive. We really like these single country passes for quick holidays. They can be especially useful for day trips via train to local sights.
Trip Ideas:
Primavera Sound (Barcelona, Spain)
First Weekend in June
The capital of Catalonia has more than enough to keep you entertained for 10 days, but why not work in a beach our of the Costa Brava, eat paella in Valencia, or head inland to the bustling capital of Madrid.
Lollapalooza Berlin (Berlin, Germany)
2nd Weekend in September
Unsurprisingly, the German train system is fast and efficient. You can easily make your way to any corner of the country in a short time with plenty of night trains to maximize your vacation. Don't forget that Oktoberfest also starts pouring beer in September…
The Wanderer (3 Weeks)
It's summer and it's vacation. You've been to Coachella. You've done Bonnaroo. It's time to chuck your stuff into a backpack and dip your toes into the European festival scene. But why limit yourself to one festival? Stretch your trip out to three weekends and go for it.
Check Out…
The Regional One-Country Pass. You got some extra time, but not as much extra in the budget for travel. Like a supergroup, Eurail has combined some regions to form two special One Country zones.
Trip Ideas:
Benelux Adventure (Belgium, Netherlands, Luxembourg)
It may look small on the map, but you will not run out of festival choices when it comes to Belgium and the Netherlands region. Both countries have absolute full slates of festivals during the summer. You can find a train to everywhere, even directly to most festivals, but the prices are so high so we recommend a rail pass for this area.
See our rundown of Belgium Festivals here.
See our calendar of Netherland Festivals here.
The Far North (Denmark, Finland, Norway, and Sweden)
If you never want the sun to set at a festival, there's no place like North Europe in the summer. This is one of the best deals for travel if you're going to spend time in Scandinavia, and with such a short window of sunny weather, the festival season here is absolutely jammed during the summer.
Check out our favorite Scandinavian festivals right here.

European Backpacker (4 weeks)
Most travelers try to cram in as many countries and cities as possible into their trip, but trust us, you're going to want to slow down and really explore a region – especially if you're spending every weekend at a music festival. You'll find as you spend more time in an area, the locals will give you even more ideas of where to go and what to do.
Check Out…
The Select Pass. Your plan here is to hit 4 festivals in 4 weekends. This pass lets you choose from 2, 3, or 4 adjoining countries and makes it a snap to work out travel plans, which leads you with more options on what to do on our "off days."
Trip Ideas
Heading East (Hungary, Slovakia, Romania, Czech)
Start off with a trip to Hungary's Lake Balaton region and the wild Volt Festival, then it's off north to the super chill Pohoda Festival. After that, swing out to party at two unique venues – a castle in Romania at Electric Castle  and a former factory at Colours of Ostrava in Czech.
Electronic Heaven (Netherlands, Austria, Germany)
You begin with at one of the largest techno festivals in the world, Awakenings, before dancing you way to Electric Love in the wilds of Austria, and finishing up at the German Airbeat Festival.

The Grand Adventure (1 month+)
You quit your job and stuffed everything you own into a storage unit. It's time to see the entire world in all its glory. Your dream is to go a music festival every weekend in every country in Europe. Congratulations, you're a true music festival wizard.
Check Out…
The Global Pass. We call this one the "epic pass". This is the classic European backpacking by train rail pass. Trying to get to 15 festivals in 15 countries in 15 weekends can be a logistical nightmare and I found myself embracing the Eurail Pass this year. All that time spent research prices and schedules for buses, trains, planes, and ridesharing, ends up sucking up quite a bit of your free time. The Eurail Pass erased all that tedious planning.
Trip Ideas
We got the pass, but you've got to pull together your own itinerary. Here's a sampler from a guy who quit his job and stuffed everything he owned into a storage unit. Good luck.